We can't think of a better way to introduce our blog to the world than by starting from the beginning, our very first contracted wedding. Christine and Mary stumbled upon our newly teeny-tiny internet presence as they began to plan their big day way back in September of 2013. Living in the neighborhood, being students at Loyola and active in the community, they were ecstatic being able to keep the festivities close to home and their hearts.
We both were happy to have found each other.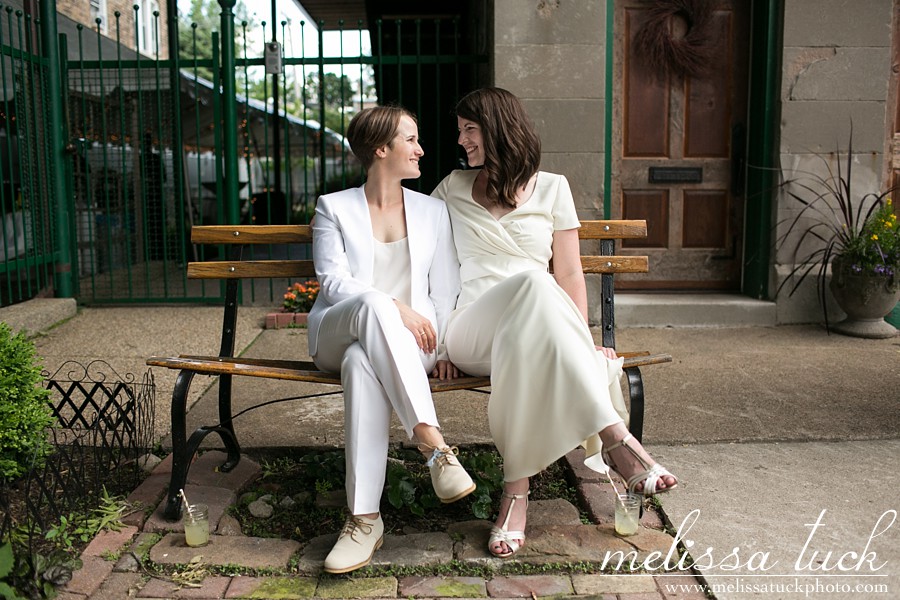 At the time, we were in the midst of a huge movement in history. It was an emotional time for us all. We felt honored as a blossoming new business to have a voice in supporting the LGBTQ community by promoting our belief that Love is Love. Weeks after Christine and Mary booked, same-sex marriage was recognized in Illinois. Just three weeks prior to their wedding, it became legal for them to wed. Not being allowed to wed on the beaches of their alma matter, they held their ceremony inside our firehouse, them positioned in the center of a circle of chairs filled with their loved ones. During the ceremony their words touched hearts in ways we'd never seen.
There was a warm vibration you could feel from head to toe.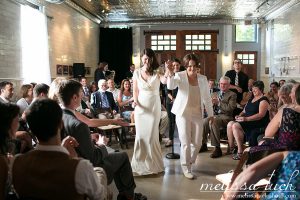 It was our first gay wedding and the third out of hundreds of weddings. We are thankful to open our doors and hearts to anyone that has found true love. We are humbled, feel lucky, and can't thank all of our couples enough for celebrating their love at our firehouse over the last four years.
Photography: Melissa Tuck
Florals: Field and Florist
Band: TJMadeja Music
Cake: Luscious Layers
Caterer: FIG Catering